Welfare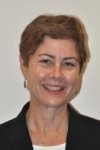 Welfare and Pensions Officer
Roslyn Hutchinson
Welcome to Welfare Section of Hornsby RSL Sub-Branch. As part of the Returned & Services League of Australia, our Sub-Branch is dedicated to the care & well-being of returned and ex-members of the Defence Forces.
Ex-service personnel may be entitled to a variety of assistance and welfare services through the Department of Veterans' Affairs, and the RSL also provides a variety of welfare services. Having someone who can make sense of it all and advise you of your best options is where our dedicated welfare officer comes in.
Our welfare officer is there to assist our members and their families, especially in time of need.
Some of the ways the Welfare/ Pensions officer can assist are:

Welfare Services:
Personal Counselling
Advice & referral to appropriate DVA services, such as DVA Homecare, DVA Homefront program, Rehabilitation Appliance Program, respite etc.
Advice regarding DVA health entitlements, transport, concessions.
Home & Hospital Visitations
Promotion of & referrals to community care services
Advice & assistance with lifestyle changes such as moving into aged care facilities
Liaison with local service providers on veterans' behalf
Bereavement support & advice
Represent Sub-Branch at members' funeral services
Facilitate RSL Tributes on family request
NB: This list is by no means comprehensive, so please feel free to contact us with any issues or concerns.
Contact Details:
Roslyn Hutchinson
Phone: 9485-3204
Email: [email protected]