RSL Auxillary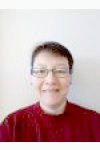 RSL Auxillary President
Audrey Chin Quan
RSL Auxillary
Welcome to the Hornsby RSL Sub-Branch RSL Auxillary. Our object is to provide support to the Hornsby RSL Sub-Branch in their charitable fund raising, and to enjoy social interaction with like-minded ladies.
To achieve these objects we have some very dedicated people who are on our management committee and who help us achieve our goals.
We recognise the Hornsby War Memorial Hall Committee for their continued support and for the use of the board room for our monthly meetings.
Should you be interested in discussing any details - be it joining or otherwise, please contact us (details below).
Contact Details:
Audrey Chin Quan
Phone: 0404 268 779
Email: [email protected]