Youth Club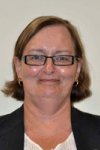 Youth Club President
Kerry Vivian
Welcome to the Hornsby RSL Sub-Branch Youth Club. Our object is to provide the youth of the Hornsby district, the opportunity to participate in healthy recreation and instruct them in the principles of good citizenship.
Our Youth Club offers Australian Air League, Football and Gymnastics which includes Kindy Gym, Kindy Rec, Recreational, Ex-competitive, GymAbility, State Stream Levels, National Stream Levels and Holiday Gymnastic Programs.
To achieve these objects we have some very dedicated people who are on our management committee and also we have people who work tirelessly to run our sections.
We take this opportunity for a special thanks to the Hornsby RSL Sub-Branch for their support, as well as the Board of Directors of Hornsby RSL Club Ltd for their continued support.
We recognise the Hornsby War Memorial Hall Committee for their continued support and for the use of the board room for our monthly meetings and for the use of the hall for our activities.
Should you be interested in discussing any details - be it joining or otherwise, please contact us (details below).
Contact Details:
Kerry Vivian
Phone: 9476 6689
Email: youthclub@hornsbyrslsubbranch.com